Smiles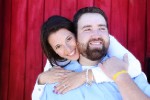 Rockport Love
Hi Jayson, The photos look amazing! We have gotten so many compliments on them! I really like the crisp natural ones like the one of us in front of the red building where I am over Mark's shoulder. We are looking forward to seeing the others! Both Mark and I are really impressed with your work and both had such a fun time last Saturday!! Thanks again! Jessica & Mark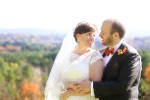 Fall in Love
Now that we're officially home from the wedding and honeymoon, I wanted to let the world know how excited we were to have Jayson capture all the moments of our celebrations-- and how thankful we are, after the fact, to have such a talented photographer. We asked Jayson to do an atypical engagement shoot (nothing posed, just capturing us with our cats, cooking breakfast together) and he was excited, inspired, and extremely professional. When it came time for our wedding, he was punctual without being pressuring, invisible to us (but very present!) for all the big moments, and best of all-- he kept it all like us. Jayson knew we wanted a private "first look" and deftly managed my bridesmaids and family to get me away and make it happen-- it's one of my most prized memories of that crazy day and it almost didn't happen. It wouldn't have without my amazing photographer. Jayson is a talented artist and the images he's captured are absolutely stunning, true to our personalities, and turned around incredibly quickly (yep, he was emailing me back with images while we were away on the honeymoon because he knew how excited I was to see pictures). He is a professional and a friend and one of the best decisions we made for our wedding day. If you want any other input, feel free to message me directly and I'd be more than happy to gush some more. THANK YOU JAYSON!!!!!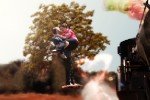 Back To The Future Love
We're OBSESSED with these pictures!!! Thank you for working so hard on them—they're looking great.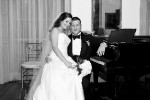 Rhode Island Love
Hi Jayson! Just wanted to let you know that Ben and I went home last weekend to find our wonderful wedding album! It looks so good, thank you so very much. We've been getting all kinds of great feedback and I wanted you to know that you did a fabulous job! Best Allison & Ben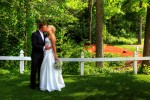 Love at The Delaney House
Jayson,We cannot thank you enough for the beautiful work you did on our wedding photos and album. We absolutely love our album and we will always have the beautiful photos you captured to look back on of our special day. It was so easy and such a pleasure working with you. We wish you nothing but the best in the future. Sincerely, Laura & Mike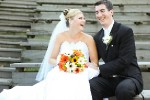 Mount Holyoke College Love
Jayson,Thank you so much for capturing our precious moments on our wedding day. You captured the essence of our wedding and whenever we see the photographs it takes us back in time as if it were our wedding day again. Not only were the pictures incredible, but your work ethic is outstanding! The pictures were ready in no time at all! Also, our leather photo album in the canvas bad is gorgeous! Thank you so much for creating images we will enjoy and cherish for a lifetime. You are the photographer we recommend to everyone!Bryan & Stephanie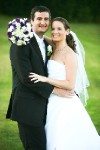 Love in New Hampshire
Hi Jayson,We received the wedding album in the mail today and couldn't be happier with it! The album is gorgeous and is a beautiful reminder of our wonderful wedding day!Thanks for all your hard work....if we need a photographer again in the future, we know who to call!Thanks again and have a wonderful holiday!Stacey and Court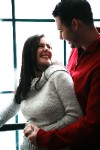 Smiling in Boston
Hi Jayson,I just wanted to say that we had such a wonderful time yesterday - it was really fun and I was checking your blog all night to see the pictures, which are awesome! We are really excited for what you will capture from the big day!I LOVE THEM!!! I have been showing everyone and everyone agrees - the pictures are fantastic! And, you are right - there is a lot of love here between Justin and I. Thank you Jayson!
Laughing in Love
"We want to express our appreciation to Jayson for all his efforts to make our wedding such a wonderful event. His ability to capture our excitement and joy will provide us with countless memories throughout our marriage. Each of our wedding pictures displayed Jayson's creativity and his passion for photography. Best of luck with all of your artwork, Jayson. Thank you sincerely."Vinnie and Serenity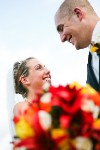 Captured Memories
After the bouquet is thrown and the garter is caught we were only left with the memories from our wedding day. Jayson was able to capture every memory for us through his beautiful photos. We are so blessed that we were able to have Jayson be our photographer. We are able to relive our wedding day when we want through his work.Anne and Jon
Winter Wonderlove
Jayson,Thanks so much for a great session and gorgeous pictures. We had fun despite the snow!Merry Christmas,Carolyn & Tim

Billiard Love
Hi Jayson,I wanted to say how many compliments you've received! The pictures were great! Thank you so much!Jaime
Love to Dance
Hi Jayson,We had a great time at the wedding and we really appreciate the amazing job you did. Thanks so much!Sarah